Looking for more ways to increase your seminar close rates — and other ways to take your business a level (or two) higher?
You may be interested in The Catalyst event.
Ways to fine-tune your seminars to see a huge jump in your close rates

Data-backed strategies for using Facebook and digital media to actually grow your business (instead of throwing marketing dollars out the window)

Ways to propel prospects into action by the Advisors Excel producer who trained 250 of the country's top producers

Methods used by one of Advisors Excel's top producers to achieve more than $97 million in total production last year

And much more!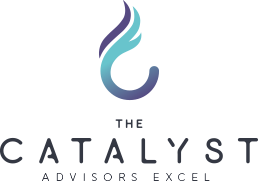 Register for the Catalyst
The Catalyst is designed to provide general information only on the topics covered and is designed for those producers who are licensed to both solicit and negotiate the sale of insurance and provide investment advice. Producers are ultimately responsible for the implementation and the use of the information and success from the use of concepts and strategies presented is no guarantee of your future success.
For Financial Professional Use Only.
844778